Buy pistachios with online delivery
If you are interested to buy pistachio with online delivery, you have come to the right place. Our main office is placed in Iran. As everyone knows, Iran is the largest producer of pistachio in the world and you find the best pistachio in Iran.
For information on the exact price of pistachio, you can contact us via WhatsApp or our Contact us page. Also, you can visit our different packaging of saffron on our Buy saffron online page.
Buy pistachios
As you know, pistachio is one of the most expensive types of nuts and no one likes to spend a lot of money to buy pistachios, with a bitter and undesirable taste. High-quality pistachio is very fresh, crisp, and smiling and there are no holes or worms in it. The taste of raw pistachios should not be bitter or sour, and if the skin color is dark, be sure that this pistachio is not fresh.
Buy pistachios online
You are a little familiar with good and quality pistachios, but the main thing to buy pistachio online is to recognize good pistachios. You should buy pistachios when you are sure of their quality and health. To distinguish good quality pistachios, pay attention to the points mentioned in this section.
1. Fresh pistachios
As we said, hight quality pistachios must be fresh. The best way to make sure it is fresh is to taste it. Fresh pistachios taste good and are very soft when tasted. If the pistachio you are about to buy has these characteristics, it is probably fresh pistachio.
2. Smiling pistachios
Usually, people are interested in buying smiling pistachios. Smiling is one of the characteristics of high-quality pistachio, and the fewer pistachios you have in your purchase, the better your purchase will be. The point to consider in this case is the naturalness of pistachios. This sentence means that pistachios are of better quality if they are naturally smiling.
If you have insomnia, and you are looking for a solution, we suggest you read the article Saffron and insomnia | Does saffron help insomnia?.
Among them, there are people who, in order to show the quality of their product, make the closed pistachios into a smile with an operation called smiling water, and sell them at the price of smiling pistachios. To tell if pistachio is smiling naturally or abnormally, you pick some pistachios and shake them next to your ear. If you heard a rattling sound, the pistachio smiled abnormally, and if you did not hear that sound, the pistachio smiled from the beginning.
3. Abnormal color
To buy pistachios, it is better to choose raw pistachios; Because it is much easier to recognize the quality of raw pistachios than salted pistachios. Of course, some people are interested in consuming salted pistachios. If you are one of these people, then you should make sure that it does not have an unnatural color; Because some sellers use these unnatural colors to cover the disadvantages of their products, and in this case, the customers will not notice these defects.
To diagnose this, it is enough to put some salted pistachios in your fist for a short time. If your hands become colored after opening your fist, these pistachios must be colored. Another method is to use a wet towel instead of hands. In this way, you rub the pistachios on a wet towel, and if the napkin becomes colored, the pistachio has an unnatural color.
4. Buy from reputable and best-selling stores
The best and most important way to have high-quality and suitable pistachios are to buy pistachios from a reputable and best-selling store. Buying from these stores has several great advantages that can persuade customers to buy from them.
The first big advantage of these stores is that their products are packaged and hand-picked. When you buy pistachios in bulk, there may be some packaged pistachios among them, which is quite normal, but packaged pistachios have the feature that they are completely hand-picked, and closed pistachios are not seen in it.
The second advantage of these stores is their high sales. This feature causes their products to be sold quickly and there is always a new and fresh product in their store. This way, the old product will never be found in these stores and you will be sure that your purchased product is fresh.
The third important advantage of this type of store is the presence of many customers. The probable thing about a store that has many customers is that the quality of its products has been such that it has been able to attract the attention of this number of people.
You may find these articles useful.
Is saffron extract good for you
Order high quality pistachios from Iranian farms
About Ana Qayen
We are a supplier of Iranian saffron and we supply saffron from the best fields of saffron in Iran. It should be mentioned that nearly 90 percent of saffron of the world is produced in Iran. We have also an agency in Lyon, France and you can also buy our saffron in Europe.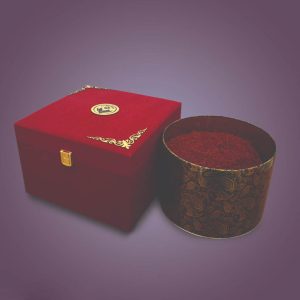 Apart from saffron, we also supply other products of Iran including pistachio, rosebuds, Mazafati Date, and barberry. If you want to buy any type of product from Iran, we can supply you. You may contact us via the Contact us page or WhatsApp. Also, you may see our different saffron packagings on our Buy saffron online page.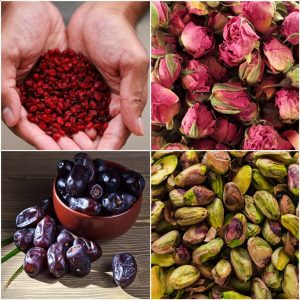 When you want to buy saffron in bulk, you should be sure about the quality of the saffron that you are buying. Our saffron has got a European certificate from SAI CHIMIE lab which is one of the most famous labs in Europe.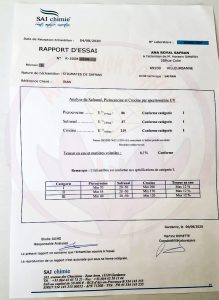 Also, our saffron is packaged in different and luxurious packages. You can see our different packing below. You can buy saffron in bulk with these packages in our online shop. You can also find us on social media via Instagram, Facebook, Linkedin, Pinterest, and Youtube. In the following, you can see our different packaging of saffron.