International quality standards for saffron
In the international market, quality comes first. If we want to be successful in this market and be successful in competing with others, in addition to producing saffron, we must deliver this valuable product to other countries with high quality.
In this way, familiarity with standards and important factors can help to provide the best quality. Different countries are at different levels of knowledge, experience and technical facilities to analyze the quality of saffron.
Saffron quality analysis is performed in laboratories and in accordance with domestic standards and international standards so that the consumer receives high quality saffron. Familiarity with cases of fraud can help better investigate the quality of saffron, so first we recommend you to examine the cheat ways that may be done in this valuable commodity on this page.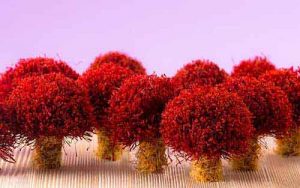 The use of saffron as a spice in food can be used without restrictions. But in order to use pure and healthy saffron, the necessary studies must be done to present organic products to the world market in perfect health. According to the approvals of the International Organization for Standardization in 1994, stranded or powdered saffron must have the following standards.
The quality of Iranian saffron is studied and tested from various aspects, including physical, chemical, microbial, fungal, etc. Most of these reviews are in line with ISO 3632 International Standard. Because this standard is accepted among all countries.
Internationally, products are prepared in accordance with the international standard ISO 3632 and international food safety standards, 22000, FSSC HACCP, quality assurance of saffron, which is a global standard and the same for all countries.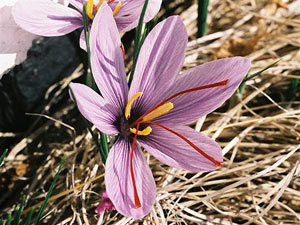 Use the main plant of saffron
First, saffron must be produced from the main saffron plant of the lily family and Corus sativus species.
Saffron is pure and has got great quality when it meets the requirements of ISO 3632 standard and no foreign substances are added to the product. The agenda was first published in 1980 and the latest version was released in 2011. This standard checks the accuracy and quality of saffron products.
Size and color of saffron internal components
The stigma consists of three branches at the end of the cream and is about 3 cm. The stigma is bright red and creamy white. The three branches of the stigma are free and connected in the cream part.
These standards are used to maintain the quality of saffron. Maintaining the durability of taste, color and aroma in saffron is very important. It can be said that without these three cases, saffron has no value and does not have the necessary quality.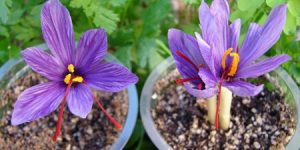 The amount of saffron impurities
External components in saffron should not be more than 10%.
The amount of sediments and aromatic substances in saffron
Aromatic substances and saffron sediments should not be more than 14%.
The amount of dust and ash
The amount of dust and ash in saffron should not be more than 1%.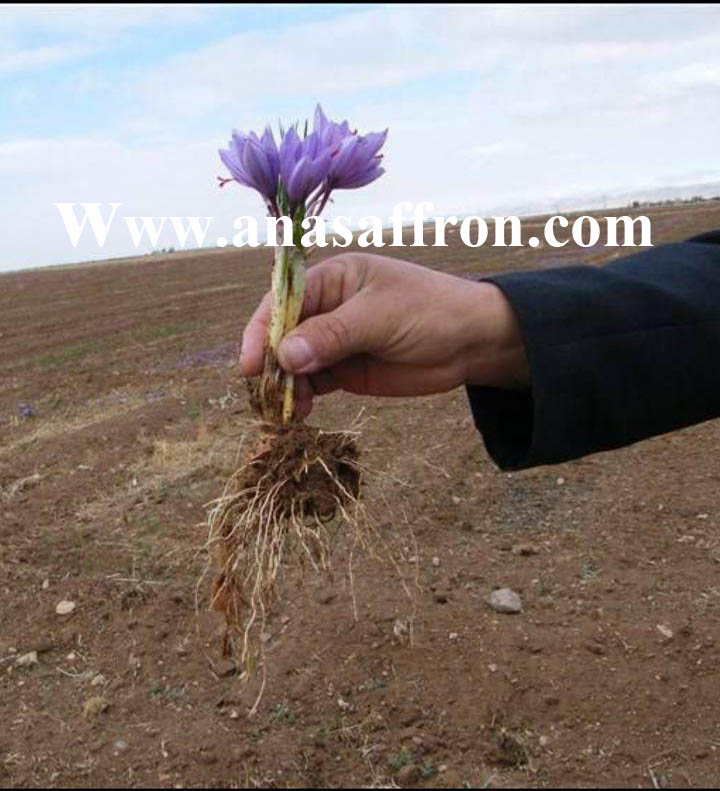 Saffron flower parts
You may have heard different names for different types of saffron when buying saffron. Such as Negin saffron, Sargol saffron etc.
If you want to know what these names mean, it is better to first look at the structure and characteristics of this valuable plant and review some of its appearance features.
We also wrote an article in which we examined all types of saffron. Click this page to study different types of saffron.
The scientific name of saffron is Crocus sativus and it belongs to the genus Iridaceae, which usually grows in neutral or alkaline soils that are light and permeable.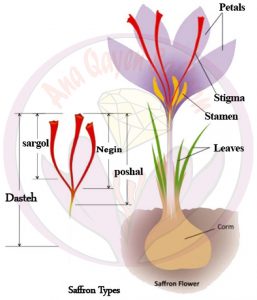 Saffron plant has different parts as follows
Petals:
The petals of the saffron plant are purple and are located at the top of the saffron plant. Saffron petals are used in the preparation of saffron petal tea, which has refreshing and anti-depressant properties.
Stigma:
The most important part of saffron is that it includes four parts: Sargol, Negin, Pushal and Dasteh.
Cream:
It is a part of the plant that is located in the middle of the plant and is yellow.
Leaves:
After planting the saffron plant in the soil, the first part that comes out of the soil is the leaf (spoon).
The bulb :
It is usually elliptical and circular in shape and has brown fibers.
Saffron stamen:
Saffron stamen are used in ice cream shop and confectioneries.
Saffron root:
It is the white part of the saffron and has the same properties as saffron strings. However it has a low coloring power. Saffron root is used in ice cream shops and confectioneries and can be used in a variety of foods and stews.
All of these products are obtained from saffron bulb that are planted at a depth of 20 to 30 cm in the ground.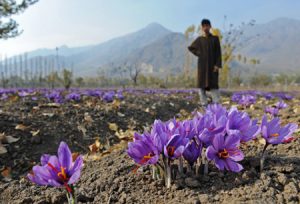 In the table below, you can see the comparison of different types of saffron:
| | | | |
| --- | --- | --- | --- |
| Type | String thickness | Color | Power of fragrance |
| Negin | The thickest | Red | Strongest |
| Sargol | Thick | Red | Strong |
| Pushal | Delicate-medium | Red with a bit of yellow or orange | Medium |
| Dasteh | Delicate-medium | Combination of red, orange and yellow | Medium |
Each part of the saffron plant has several properties.
To produce saffron flowers, you must prepare saffron bulb so that you can use the flowers by planting them in a timely and correct manner.
Many people think that red saffron strings are the only part of saffron flowers that can be used; this is not true. Saffron flowers include 6 petals, 3 stamen and a red three-branched stigma, each of which has different properties and uses.
For example, put some saffron petals in a bowl and put it on indirect heat for about 15 to 20 minutes. When it is cooled down, it is time to drink it.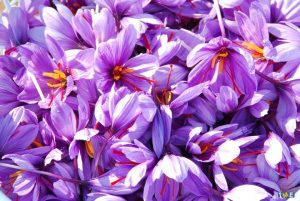 Also, some other properties of saffron are mentioned below:
Prevent blindness
Facilitate menstruation
Lower blood pressure
Reduce muscle pain
Intelligence
hair loss prevention
Improve sleep patterns
Alzheimer's treatment
And many others noted.
We have already reviewed the complete properties of saffron. Check on this page.
Saffron packaging
As you can see in the pictures below, we offer many types of packaging.  In the following you can see the types of our packaging.
You may find these articles useful.
Saffron growing temperature – 5 tips you must know
The use of saffron for weight loss
The benefits of saffron for irregular periods
The health benefits of saffron in detail
Saffron Sellers In Egypt | The price of Iranian saffron in Egypt
How to Identify Real Saffron & Avoid Fake Saffron?