Infusing saffron
As we have learned, saffron is the most expensive spice in the world that has a very good color, taste, and smell. This spice can be used in most foods. Saffron can be prepared as a stigma or powder.
However, if you buy saffron stigmas, you can be sure that you are buying pure saffron without additives. To use this spice in our food, we need to learn how to brew this spice.
In this article, we will review " Infusing Saffron ". First of all, let's see the most frequent FAQ about infusing saffron.
What is the best way to infuse saffron into a dish?
The best way to infuse saffron into a dish is to first soak the saffron threads in a small amount of warm liquid, such as water, stock, or white wine, for at least 15-20 minutes. This allows the saffron to release its flavor and color. The saffron and the liquid can then be added to the dish during cooking. It's important to note that saffron should not be added directly to a dish without first being infused, as this can result in a bitter taste and uneven color.
How much saffron should be used for infusing into a dish?
The amount of saffron to use for infusing into a dish can vary depending on the recipe and personal preference. As a general rule, a small pinch of saffron threads (about 10-15 threads) is sufficient for infusing into a dish that serves 4-6 people. However, it's important to remember that saffron is a very potent spice, so a little goes a long way. It's always best to start with a small amount and adjust according to taste.
The main method is to infuse it with boiling water.
Brewing the saffron by boiling water
ingredients :
Saffron
Boiling water
If you are looking to buy saffron, you can easily buy up to 500 grams of saffron through the section below and we will send it to you in less than a week. (It is possible to buy through PayPal.)
Special equipment :
Mortar and pestle
Recipe : 
1. Put the saffron flower stigmas in the mortar and pestle.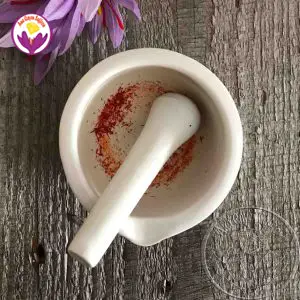 2. Beat the saffron until completely crushed
3. When it is completely powdered, pour boiling water over it.
4. Cover the mortar for 30 minutes
The second method is to brew saffron on ice
In the meantime, if you are from another country, you can see the price of saffron anywhere in the world on the Iranian saffron price page. Also, in addition to bulk saffron, we also offer saffron in the form of suitable gift packaging. We definitely recommend that you visit the Buy Saffron online page.
Also in the video below, you may see how to infuse saffron step by step.
2- Brewing the saffron on ice
The second and, of course, non-conventional method of brewing the saffron is using ice.
For this method, it is best to put the saffron in a glass container and place some small ice cubes. Then allow the ice to melt at ambient temperature so that the saffron gives its extract and coloring. Using this method the saffron is said to give more color compared to the first method.
Now it's done! hope it was useful.
About Ana Qayen
We are a supplier of Iranian saffron and we supply saffron from the best fields of saffron in Iran. It should be mentioned that nearly 90 percent of saffron in the world is produced in Iran. We have also an agency in Lyon, France and you can also buy our saffron in Europe.
Apart from saffron, we also supply other products from Iran including pistachio, rosebuds, Mazafati Date, and barberry. If you want to buy any type of product from Iran, we can supply you. You may contact us via the Contact us page or WhatsApp. Also, you may see our different saffron packaging on our Buy saffron online page.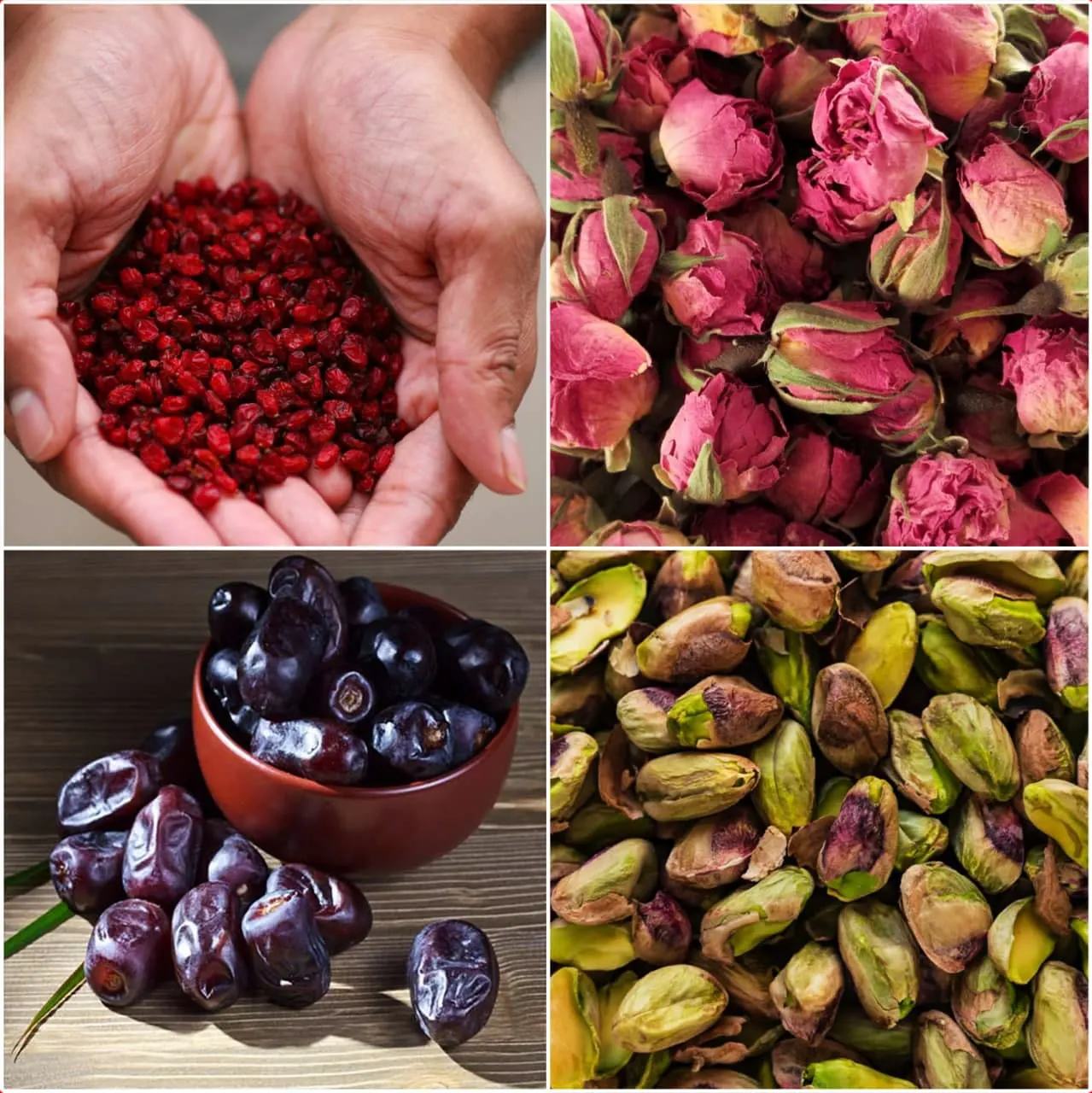 When you want to buy saffron, you should be sure about the quality of the saffron that you are buying. Our saffron has got a European certificate from SAI CHIMIE lab which is one of the most famous labs in Europe.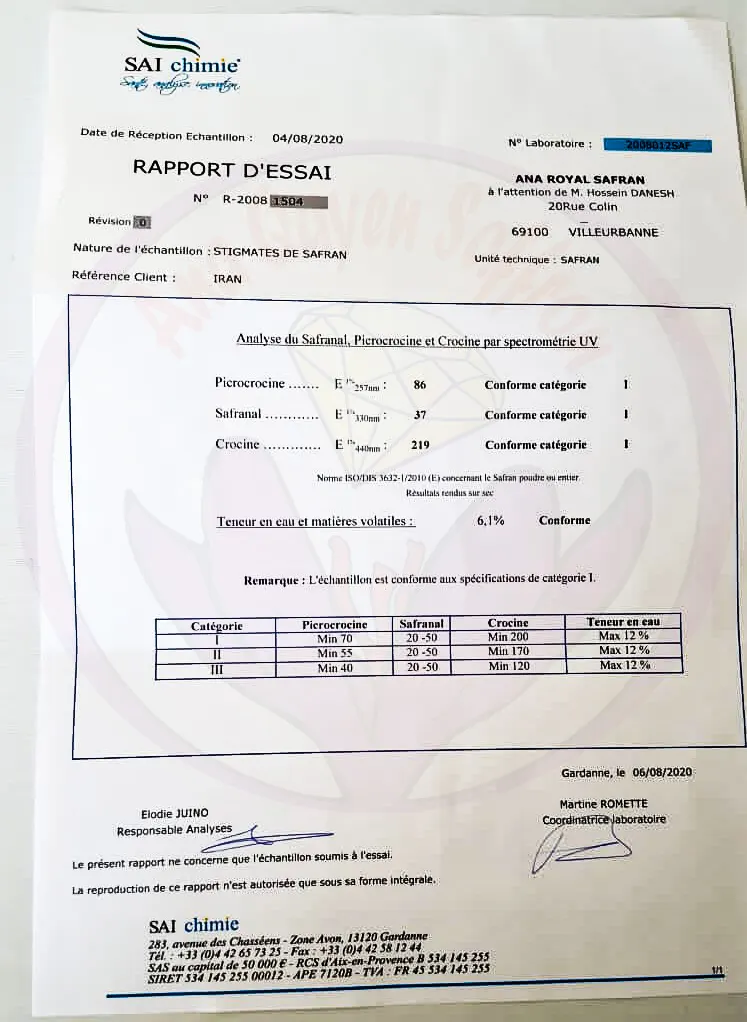 Also, our saffron is packaged in different and luxurious packages. You can see our different packing below. You can buy saffron with these packages in our online shop. You can also find us on social media via Instagram, Facebook, Linkedin, Pinterest, and Youtube. In the following, you can see our different packaging of saffron.