Saffron price per kg on December 3, 2023 | Price of saffron per kg 2023
The saffron price per kg on December 3, 2023, is from $1,500 dollars to $1,700 dollars and has changed slightly and has not increased much compared to the previous year. The price of Persian saffron is always changing. Various factors affect the price of saffron. One of these factors is where saffron is grown. The place where saffron is grown has a great impact on the quality of saffron.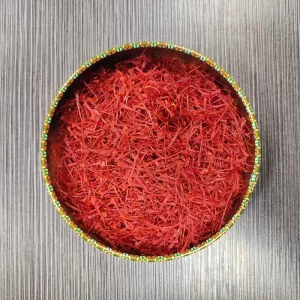 Persian saffron wholesale price
Qayen city is one of the most famous cities where the best saffron in the world is grown there. Ana Qayen is working with many farmers in Qayen. Therefore, if you need 1kg, 10 kg, or even 100 kg of saffron, Ana Qayen can provide any amount you order.
If you need bulk saffron, the following product will meet your needs.
The good news is that we have an agent in Mumbai, India, Dubai, UAE, and Lyon, France which makes it very easy for you to inquire about the price of Persian saffron.
| Saffron price per Kg | Dollar/Euro |
| --- | --- |
|  The wholesale price of Iranian saffron per kg | 1,550 Dollar  |
|  Persian saffron price per gram | 3 Dollar  |
| Saffron price in bulk in Euro  | 1,500 Euro  |
| Saffron price in retail in Euro  | 3 Euro  |
We also sell saffron in luxury packages. You can see its example below.