Saffron production in Iran
Saffron is a plant from the genus Lily that has medicinal properties and is used to flavor and color foods in Iran. This plant is produced in different cities of Iran and is one of the country's export products.
For information on the exact price of saffron, you can contact us via WhatsApp or our Contact us page. Also, you can visit our different packaging of saffron on our Buy saffron page.
The statistics of saffron production in Iran are very high. Saffron was initially specific to Khorasan Razavi and South Khorasan provinces but was later cultivated in other parts of Iran. If we want to know the best place in Iran for saffron, we have to search among the Khorasan province cities because the best type of saffron has been related to this region from the beginning. This region has a long history of saffron cultivation and the saffron brand is named after one of these cities.
Saffron is a plant that can grow in harsh biological conditions. This plant needs water only on the first of November and rain and snow will be enough for it until the first of spring. Saffron is a plant that does not have a special cost in terms of transportation and is economical.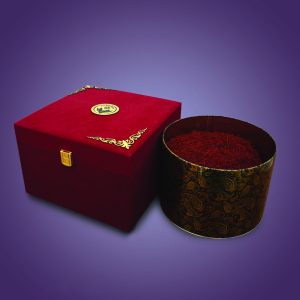 This plant has nutritional and medicinal properties and is very popular in Iran due to its limited cultivation. Cultivation of this plant is the occupation of most people in the Khorasan region and has a special role in the lives of people in northeastern Iran. Saffron has medicinal properties and its most important feature is exhilarating. It is considered a medicine against depression and is used as a natural and herbal medicine that calms the nerves.
Saffron production per hectare
As was mentioned earlier, the statistics of saffron production in Iran are very high. In the first year of planting saffron bulbs, usually, 1.5 to 2 kg of saffron can be harvested per hectare. This statistic reaches 4 to 6 kg in the second year.
In the third year that saffron bulbs are planted, 8 to 10 kg of saffron can be harvested, and also in the following years, this statistic reaches over 10 kg of saffron.
Of course, these statistics are not entirely accurate because those recorded more statistics of saffron harvest per hectare. For example, a man in Khorasan Razavi province in the village of Zaveh had harvested 42 kilograms of saffron per hectare. The news became very popular and the man was interviewed.
Saffron production in the world
The history of saffron cultivation in Iran dates back to ancient times. Then it was taken from Iran to Greece and Rome. During the Parthian period, Iranian saffron was exported to Rome, and later during the Mongol period, Iranian saffron was exported to China, and China became one of the customers of saffron in Iran. It is said that saffron became common in Qom during the Sassanid period. During the Islamic period, saffron was also taken to Arab countries and the countries around the Mediterranean became familiar with its cultivation method.
Initially, Iran was the only exporter of saffron in the world, but in recent years other countries have also entered the saffron trade. Now, Spain is a competitor for Iran and one of the saffron exporters. The UAE has also become one of the saffron exporters without cultivating saffron. In addition, many countries such as Afghanistan, India, etc. have been active in the saffron trade.
About Ana Qayen saffron
Many people are looking for a place where they can buy saffron. We are a supplier of Iranian saffron and if you want to buy saffron, you have come to the right place. Our saffron is harvested from the city of Qayen in Iran, one of the most famous cities for the quality of saffron. This city is known as the city of saffron in Iran.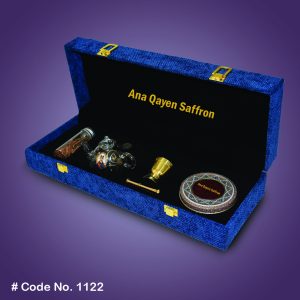 To buy saffron online, you may visit our Buy Iranian saffron page.
We also have another branch in Lyon, France, which makes it very easy for you to order in Europe. For information on the exact price of saffron, you can contact us through the Contact us page or WhatsApp.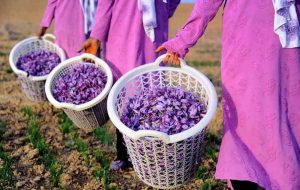 When you want to buy saffron, you should be sure about the quality of the saffron that you are buying. Our saffron has got a European certificate from SAI CHIMIE lab which is one of the most famous labs in Europe.
Also, our saffron is packaged in different and luxurious packages. You can see our different packing below. You can buy saffron with these packages in our online shop.
You can also find us on social media via Instagram, Facebook, Linkedin, Pinterest, and Youtube.