If you are looking for saffron wholesale, you may read this article.
Saffron wholesale in Iran
As is known to all, Iranian saffron has got the best quality among all other types of saffron. Nearly 90 percent of saffron of the world is produced in Iran. However, there are many places in Iran in which saffron is grown. Most of the production of the saffron of Iran is in South Khorasan. Among the regions in Khorasan, Qayen city is one of the most famous cities where the best saffron in the world is grown.
For information on the exact price of saffron, you can contact us via WhatsApp or our Contact us page. Also, you can visit our different packaging of saffron on our Buy saffron page.
Even if you ask the people of Iran where the best saffron is grown in Iran, the first name they say to you is Qayen city. Ana Qayen is working with a lot of farmers in this city and exports many tons of saffron each year to different countries. To have a better interaction with our customers, we have established a company in Lyon, France (Ana Royal Int. Co.). You can easily order the saffron via our company in France.
If you are looking for the saffron wholesale price, we can offer you the best price. You can be in touch via WhatsApp or the contact us page. 
Do you accept agencies?
Ana Qayen is looking for committed agents all around the world. Saffron is considered the red-gold in the world. If you think that you can distribute the red gold in your area, don't hesitate to be in touch with us. You may visit Be our agent page for more information. 
About Ana Qayen saffron- Buy saffron online
Many people are looking for a place where they can buy saffron online. We are a supplier of Iranian saffron and if you want to buy saffron online, you have come to the right place. Our saffron is harvested from the city of Qayen in Iran, one of the most famous cities for the quality of saffron. This city is known as the city of saffron in Iran.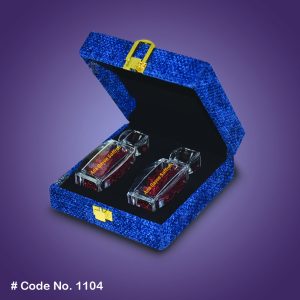 To buy saffron online, you may visit our Buy Iranian saffron page.
We also have another branch in Lyon, France, which makes it very easy for you to order in Europe. For information on the exact price of saffron, you can contact us through the Contact us page or WhatsApp.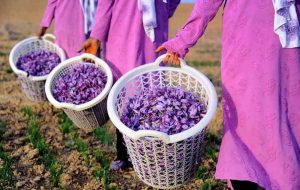 When you want to buy saffron online, you should be sure about the quality of the saffron that you are buying. Our saffron has got a European certificate from SAI CHIMIE lab which is one of the most famous labs in Europe.
Also, our saffron is packaged in different and luxurious packages. You can see our different packing below. You can buy saffron online with these packages in our online shop.
You can also find us on social media via Instagram, Facebook, Linkedin, Pinterest, and Youtube.