Where is the best place to buy Iranian pistachios? The Iranian Pistachio Industry is very popular in Iran. Pistachio is a small tree native to the Middle East and Central Asia and grows in countries such as Iran, Syria, Turkmenistan, and western Afghanistan. This tree produces a fruit that is edible and very tasty. Pistachio is a Persian word that has entered European languages ​​through Latin.
Buy pistachios with online delivery
If you are interested to buy pistachio with online delivery, you have come to the right place. Our main office is placed in Iran. As everyone knows, Iran is the largest producer of pistachio in the world and you find the best pistachio in Iran.
You can buy the best Iranian pistachios from us. As you know, the best pistachios in the world are in Iran and Iran is the largest supplier of pistachios in the world.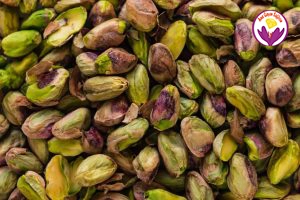 Buy pistachios
As you know, pistachio is one of the most expensive types of nuts and no one likes to spend a lot of money to buy pistachios, with a bitter and undesirable taste. High-quality pistachio is very fresh, crisp, and smiling and there are no holes or worms in it. The taste of raw pistachios should not be bitter or sour, and if the skin color is dark, be sure that this pistachio is not fresh.
For information on the exact price of Pistachio, you can contact us via WhatsApp or our Contact us page.
[njwa_button id="1780″]
If you are looking to buy saffron, you can easily buy up to 500 grams of saffron through the section below and we will send it to you in less than a week. (It is possible to buy through PayPal.)
Buy pistachios online
You are a little familiar with good and quality pistachios, but the main thing to buy pistachio online is to recognize good pistachios. You should buy pistachios when you are sure of their quality and health. To distinguish good quality pistachios, pay attention to the points mentioned in this section.
1. Fresh pistachios
As we said, hight quality pistachios must be fresh. The best way to make sure it is fresh is to taste it. Fresh pistachios taste good and are very soft when tasted. If the pistachio you are about to buy has these characteristics, it is probably fresh pistachio.
2. Smiling pistachios
Usually, people are interested in buying smiling pistachios. Smiling is one of the characteristics of high-quality pistachio, and the fewer pistachios you have in your purchase, the better your purchase will be. The point to consider in this case is the naturalness of pistachios. This sentence means that pistachios are of better quality if they are naturally smiling.
Among them, there are people who, to show the quality of their product, make the closed pistachios into a smile with an operation called smiling water, and sell them at the price of smiling pistachios. To tell if the pistachio is smiling naturally or abnormally, you pick some pistachios and shake them next to your ear. If you heard a rattling sound, the pistachio smiled abnormally, and if you did not hear that sound, the pistachio smiled from the beginning.
3. Abnormal color
To buy pistachios, it is better to choose raw pistachios; Because it is much easier to recognize the quality of raw pistachios than salted pistachios. Of course, some people are interested in consuming salted pistachios. If you are one of these people, then you should make sure that it does not have an unnatural color; Because some sellers use these unnatural colors to cover the disadvantages of their products, and in this case, the customers will not notice these defects.
To diagnose this, it is enough to put some salted pistachios in your fist for a short time. If your hands become colored after opening your fist, these pistachios must be colored. Another method is to use a wet towel instead of hands. In this way, you rub the pistachios on a wet towel, and if the napkin becomes colored, the pistachio has an unnatural color.
4. Buy from reputable and best-selling stores
The best and most important way to have high-quality and suitable pistachios are to buy pistachios from a reputable and best-selling store. Buying from these stores has several great advantages that can persuade customers to buy from them.
The first big advantage of these stores is that their products are packaged and hand-picked. When you buy pistachios in bulk, there may be some packaged pistachios among them, which is quite normal, but packaged pistachios have the feature that they are completely hand-picked, and closed pistachios are not seen in it.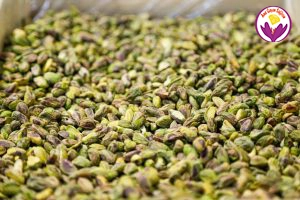 The second advantage of these stores is their high sales. This feature causes their products to be sold quickly and there is always a new and fresh product in their store. This way, the old product will never be found in these stores and you will be sure that your purchased product is fresh.
The third important advantage of this type of store is the presence of many customers. The probable thing about a store that has many customers is that the quality of its products has been such that it has been able to attract the attention of this number of people.
The Iranian Pistachio Industry
The Iran pistachio industry is a multi-billion dollar business whose market value is increasing as the popularity of this agricultural production increases. Iran and the United States have a monopoly on world pistachio trade, accounting for 70 to 80 percent of world production over the past decade. In this report, we introduce the market, trade, production, and export of pistachios in Iran and the United States as the two main producers of this product in the world.
Pistachio Industry
For the past 40 years, Iran pistachio growers have come under pressure from sanctions, tariffs, and restrictions on their access to international financial instruments. Iran pistachio industry dates back thousands of years, but pistachio cultivation in the United States began in the 1930s.
Commercial pistachio cultivation in the United States has grown rapidly following the hostage crisis and the severance of ties between the two countries in the United States, which was accompanied by sanctions against Iran.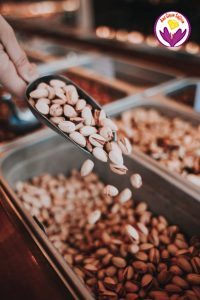 Over the next few decades, even in countries where Iran pistachios were well-received, restrictions on Iranian companies' access to international financing prevented the country's pistachio industry from growing in international markets.
During this time, the US pistachio market expanded and pistachio cultivation expanded, especially in California, but in 2014, hot, dry weather on the west coast of the United States reduced pistachio yields by about half. The industry's profits for the United States also fell sharply in 2015.
Iranian pistachios for sale
Do we have Iranian pistachios for sale? Yes, we do. As you know, Iran is the largest supplier of pistachio, so you can have great pistachio at a reasonable price.
One of the most important types of pistachios is the "Akbari" pistachio, which is known as the super long pistachio in the world market due to its long, elongated, and large kernels. This pistachio is one of the most important cultivars in the field of trade and is the only major producer. This type of pistachio is Iranian and is mostly harvested in Rafsanjan.
If you are looking for Iranian pistachios online, you have come to the right place. We can send pistachios anywhere in the world and there is no problem sending them. To order pistachios online, you can contact us through WhatsApp. You can also leave your number in the form below so that our experts will contact you.
Iranian pistachios online
If you want to buy Iranian pistachios or buy pistachio online, be sure the read the rest. The average annual production of pistachios in Iran is about 200,000 tons and only 10% of this product is consumed domestically and the other 90% is exported. The annual consumption of pistachios for each Iranian family is about 2 kg.
The production and export of pistachio Iranian generate about $ 1.4 billion to $ 1.7 billion annually for Iran. In Kerman province, Rafsanjan, Zarand, Sirjan, Anar, and Kashkuyeh counties are the main centers of pistachio production in Iran and 80% of pistachios produced in Iran are obtained from these areas.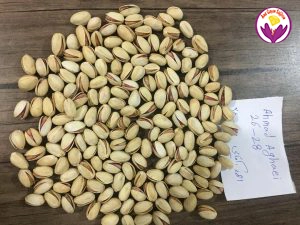 Khalilabad, Kashmar, and Bardaskan cities in North Khorasan and parts of South Khorasan, Semnan, and Buin Zahra city in Qazvin province also have a significant share of Persian pistachio. Although Iranian and American pistachios are of the same breed, Iranian pistachios taste better.
This is confirmed by many major European distributors. Seeds and seedlings of the first pistachios planted in the United States are pistachio Iranian that have changed their taste due to changes in soil and climate, But the Turkish pistachio is of another variety.
Order high quality pistachios
What are the best quality pistachios? Iran is one of the largest pistachio-producing countries in the world and has the largest farms of this product. This product is one of the traditional nuts and dried fruits of Iran, which is in great demand for purchase inside and outside the country and has a high per capita consumption, so it can be said that the market for buying and selling pistachios is very prosperous and always people Many are looking to invest in this field.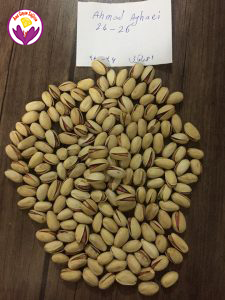 Persian pistachio not only has a good appearance but also has high quality and variety, also Iran has a high potential in the field of pistachio production due to climatic conditions, all of which have made Iran one of the bulk suppliers of pistachios. It is mentioned in the world and currently, over 90% of pistachios produced in Iran are exported to other countries.
Where is the largest pistachio producing country?  Iran is undoubtedly the largest pistachio producing country. Due to its climatic conditions, Iran has the best land for pistachio cultivation.
The best time to buy bulk pistachios from suppliers is immediately after the harvest season of this product and transfer them to the recording terminals of this product for peeling and sorting operations. In this season, due to the abundance of different types of products, it is the best opportunity to buy pistachios in bulk. Due to the high supply in this season, the Iran pistachio price is at its lowest level. Most exporters and bulk buyers use this opportunity to buy more pistachios in bulk.
Buying pistachios in bulk is a lucrative business and brings people a high annual income. If you are a buyer of pistachios, you can get help from our website and contact the major sellers of this product directly.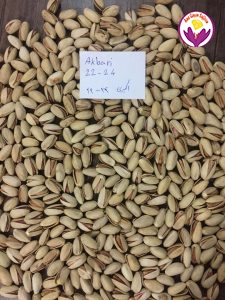 Pistachio is one of the most important export items of Iran, which is exported in large quantities to other countries annually. Pistachios have different types such as Akbari pistachios, Ahmad Aghaei pistachios, and Kale ghoochi pistachios, each of which has a different quality and market. Also, the prices of pistachios mentioned above are different from each other and this is not possible to tell the price of bulk pistachios fixedly and accurately.
Types of Iranian pistachio
Akbari pistachios
Ahmad Aghaei pistachios
Kale ghoochi pistachios
Buy pistachios from Iranian farms
Pistachios are also available in the market in fresh, flavored form, with shells or nuts, and consequently, the prices of these pistachios are different from each other. Therefore, the best way to get the price of bulk pistachios accurately is to contact us via Whatsapp or the Contact us page.
You may ask where is the cheapest place to buy pistachios? If you are looking for the cheapest place to buy pistachios, you should not expect high quality. Every low price has a reason, and the reason for the low price in the Iranian pistachio industry is its low quality.
Persian pistachio is one of the best and highest quality pistachios in the world that there is a lot of demand to buy it and a large amount of it is exported to foreign countries annually. Up to 90% of the country's pistachios are exported, so the price of pistachios today in Inside Iran, even though pistachios are domestically produced, is adjusted for the dollar price.
Because currency fluctuations are very high in Iran, it is not possible to express the price of wholesale pistachios today in a fixed way, and the price of pistachios today may change momentarily. So the best solution is to check the price of pistachios today at the time of the transaction.
In addition to pistachios, we also supply saffron. If you are looking for saffron, be sure to check our products. Ana Qayen is one of the largest suppliers of Iranian saffron in the world.
What do we mean when we say one of the largest suppliers of saffron? For example, in the video below, we sent 150 kilos of saffron to one of our customers.
For information on the exact price of saffron in Morocco, you can check the Iranian saffron price Page or you can contact us via WhatsApp or our Contact us page. Also, you can visit our different packaging of saffron on our Buy saffron online page. It is also possible to send saffron from Dubai.
You can also hear about Iranian pistachios in the voice below.
About Ana Qayen
We are a supplier of Iranian saffron and we supply saffron from the best fields of saffron in Iran. It should be mentioned that nearly 90 percent of saffron in the world is produced in Iran. We have also an agency in Lyon, France and you can also buy our saffron in Europe.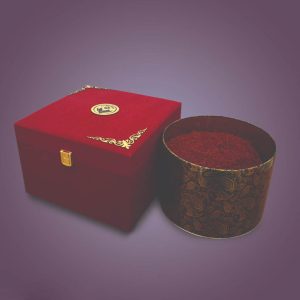 Apart from saffron, we also supply other products from Iran including pistachio, rosebuds, Mazafati Date, and barberry. If you want to buy any type of product from Iran, we can supply you. You may contact us via the Contact us page or WhatsApp. Also, you may see our different saffron packaging on our Buy saffron online page.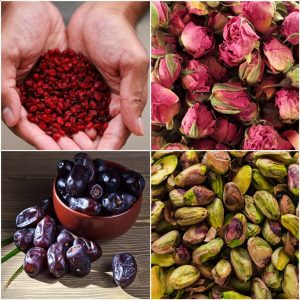 When you want to buy saffron in bulk, you should be sure about the quality of the saffron that you are buying. Our saffron has got a European certificate from SAI CHIMIE lab which is one of the most famous labs in Europe.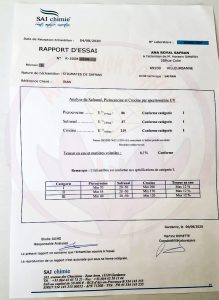 Also, our saffron is packaged in different and luxurious packages. You can see our different packing below. You can buy saffron in bulk with these packages in our online shop. You can also find us on social media via Instagram, Facebook, Linkedin, Pinterest, and Youtube. In the following, you can see our different packaging of saffron.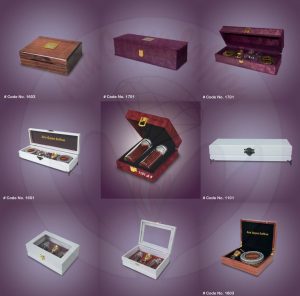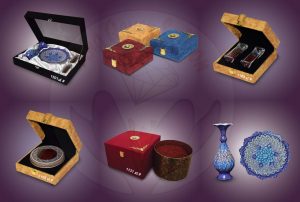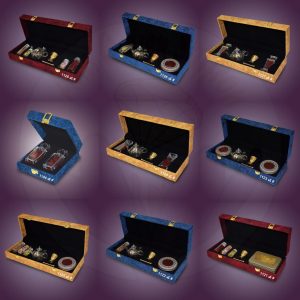 Via the links below, you can read more about Iranian saffron.
Where Is Qaen City? Everything You Must Know 2022
Saffron online shopping in 2022 + Free DHL
Buy saffron in Germany + Full guide in 2022
What is the price of saffron in Qatar? + Updated 2022
The effect of saffron on menstrual period pain
Original saffron price in Bahrain 2022
Saffron buyer in Morocco | Saffron price in Morocco
Where to buy saffron powder near me
Buy saffron in Germany + Full guide
Buying saffron in Tunisia | Saffron price in Tunisia
Saffron in Iraq | Saffron price in Iraq in 2022
Saffron bulk suppliers | saffron wholesale suppliers in 2022
Saffron foods | Delicious foods using saffron
The effect of saffron on the heart
Different types of saffron face masks
Where to buy saffron powder near me | All over the world
Saffron buyer in Morocco | Saffron price in Morocco
The best saffron in the world | Tips for diagnosis