The Iranian Pistachio Industry is very popular in Iran. Pistachio is a small tree native to the Middle East and Central Asia and grows in countries such as Iran, Syria, Turkmenistan, and western Afghanistan. This tree produces a fruit that is edible and very tasty. Pistachio is a Persian word that has entered European languages ​​through Latin.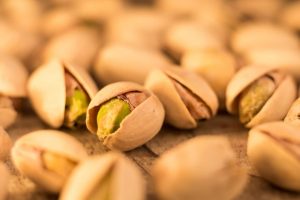 The Iranian Pistachio Industry
The Iranian pistachio industry is a multi-billion dollar business whose market value is increasing as the popularity of this agricultural production increases. Iran and the United States have a monopoly on world pistachio trade, accounting for 70 to 80 percent of world production over the past decade. In this report, we introduce the market, trade, and production, and export of pistachios in Iran and the United States as the two main producers of this product in the world.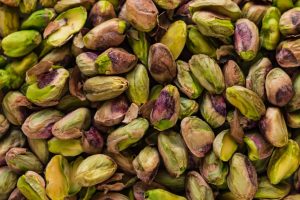 For information on the exact price of Pistachio, you can contact us via WhatsApp or our Contact us page. Also, you can visit our different packaging of saffron on our Buy saffron online page.
Pistachio Industry
For the past 40 years, Iranian pistachio growers have come under pressure from sanctions, tariffs, and restrictions on their access to international financial instruments. Iran's pistachio industry dates back thousands of years, but pistachio cultivation in the United States began in the 1930s. Commercial pistachio cultivation in the United States has grown rapidly following the hostage crisis and the severance of ties between the two countries in the United States, which was accompanied by sanctions against Iran.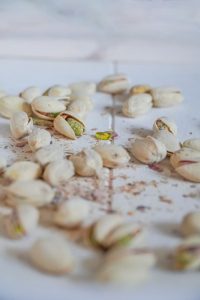 Over the next few decades, even in countries where Iranian pistachios were well-received, restrictions on Iranian companies' access to international financing prevented the country's pistachio industry from growing in international markets.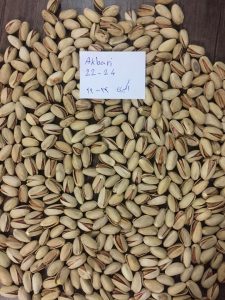 During this time, the US pistachio market expanded and pistachio cultivation expanded, especially in California, but in 2014, hot, dry weather on the west coast of the United States reduced pistachio yields by about half. The industry's profits for the United States also fell sharply in 2015.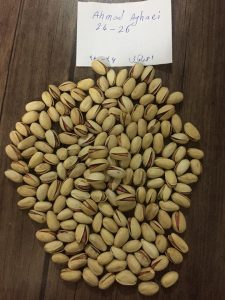 One of the most important types of pistachios is the "Akbari" pistachio, which is known as super long pistachio in the world market due to its long, elongated, and large kernels. This pistachio is one of the most important cultivars in the field of trade and is the only major producer. This type of pistachio is Iranian and is mostly harvested in Rafsanjan.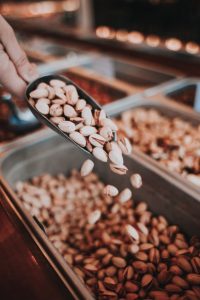 Iranian pistachios online
The average annual production of pistachios in Iran is about 200,000 tons and only 10% of this product is consumed domestically and the other 90% is exported. The annual consumption of pistachios for each Iranian family is about 2 kg. The production and export of Iranian pistachios generate about $ 1.4 billion to $ 1.7 billion annually for Iran. In Kerman province, Rafsanjan, Zarand, Sirjan, Anar, and Kashkuyeh counties are the main centers of pistachio production in Iran and 80% of pistachios are produced in Iran are obtained from these areas.
Khalilabad, Kashmar, and Bardaskan cities in North Khorasan and parts of South Khorasan, Semnan, and Buin Zahra city in Qazvin province also have a significant share of Iranian pistachios. Although Iranian and American pistachios are of the same breed, Iranian pistachios taste better.
If you have insomnia, and you are looking for a solution, we suggest you read the article Saffron and insomnia | Does saffron help insomnia?.
This is confirmed by many major European distributors. Seeds and seedlings of the first pistachios planted in the United States are Iranian pistachios that have changed their taste due to changes in soil and climate, But Turkish pistachio is of another variety.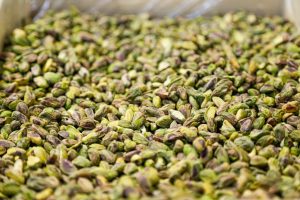 Via the links below, you can read more about Iranian saffron.
Where Is Qaen City? Everything You Must Know 2021
Saffron online shopping in 2022 + Free DHL
Buy saffron in Germany + Full guide in 2022
What is the price of saffron in Qatar? + Updated 2022
The effect of saffron on menstrual period pain
Original saffron price in Bahrain 2022
Saffron buyer in Morocco | Saffron price in Morocco
Where to buy saffron powder near me
Buy saffron in Germany + Full guide
Buying saffron in Tunisia | Saffron price in Tunisia
Saffron in Iraq | Saffron price in Iraq in 2022
Saffron bulk suppliers | saffron wholesale suppliers in 2022
Saffron foods | Delecious foods using saffron
The effect of saffron on heart
Different types of saffron face masks
Where to buy saffron powder near me | All over the world
Saffron buyer in Morocco | Saffron price in Morocco
The best saffron in the world | Tips for diagnosis
Saffron price in India per kg | Updated price 2022
About Ana Qayen
We are a supplier of Iranian saffron and we supply saffron from the best fields of saffron in Iran. It should be mentioned that nearly 90 percent of saffron of the world is produced in Iran. We have also an agency in Lyon, France and you can also buy our saffron in Europe.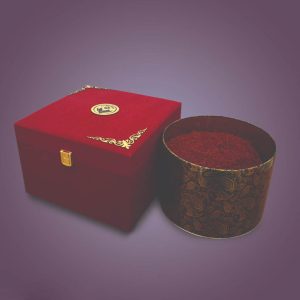 Apart from saffron, we also supply other products of Iran including pistachio, rosebuds, Mazafati Date, and barberry. If you want to buy any type of product from Iran, we can supply you. You may contact us via the Contact us page or WhatsApp. Also, you may see our different saffron packagings on our Buy saffron online page.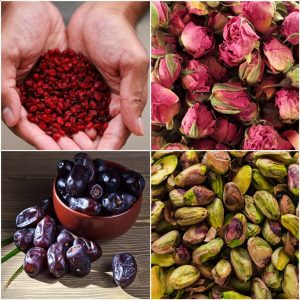 When you want to buy saffron in bulk, you should be sure about the quality of the saffron that you are buying. Our saffron has got a European certificate from SAI CHIMIE lab which is one of the most famous labs in Europe.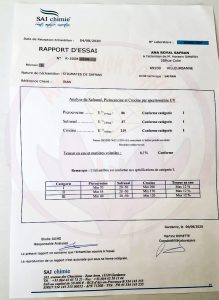 Also, our saffron is packaged in different and luxurious packages. You can see our different packing below. You can buy saffron in bulk with these packages in our online shop. You can also find us on social media via Instagram, Facebook, Linkedin, Pinterest, and Youtube. In the following, you can see our different packaging of saffron.