Why is saffron expensive?
You should know that saffron grows in Morocco, Spain, Italy, the Netherlands, Afghanistan, India, and even in the United States, but have you ever thought about why is saffron expensive?
Saffron is used on rice, some bread, and to flavor foods. Saffron has some chemical compounds such as picrocrocin, crocin which are very expensive.
They have three main components or compounds that cause the taste, the color of saffron, the smell of saffron. When we talk about the quality of saffron, we are technically talking about these three chemical components.
Why is saffron so expensive?
Iranian saffron with the title of red gold is so expensive. Iran is the largest producer of saffron in the world. The history of saffron cultivation in Iran dates back to more than 3000 years ago.
Harvesting saffron requires a lot of physical labor to pick the flowers from the ground and take them to the final packaging. The harvesting process, in addition to the distinctive taste, smell, and color, makes it the most expensive spice in the world. Saffron is used in kitchens around the world as a colorant, spice. It may soon be widely used for medicinal purposes.
The reason for the high price of saffron
Only 453.56 grams of saffron can cost $ 5,000. What is the next expensive spice? Vanilla costs about $ 600. So what is the reason for the high price of saffron?
Saffron is a spice that is very difficult to harvest. Each flower has three red stigmas, which is saffron. To harvest 1814.24 grams of saffron, you have to hire a large number of workers.
Finally, to get 453.56 grams of saffron, you have to pick 170,000 flowers by hand. Saffron flower blooms only during a period of 6 weeks from late October to early December. It is also a special time to harvest saffron.
When we have higher relative humidity in the air, it can affect the quality of saffron. Sunlight can also break the chemical structure of saffron. Therefore, we prefer to harvest saffron every day. 90% of the world's saffron is grown in Iran.
The secret of the high price of saffron
The greatest effort is made for saffron in Iran, because in order to obtain one kilogram of dry saffron, farmers have to separate 170,000 flower seeds from the stigma for long hours and dry them with great care, despite the great effort of Spain after purchase. Iranian saffron is packaged and exported to other countries at several times the price, which is why it is said that Iran is the largest producer and Spain is the largest exporter of red gold.
It has been proven to be useful in many situations over the centuries. Saffron is often used in cooking. Most people use saffron in their food every day and make food with so much saffron that they can not find a substitute for the taste of saffron.
Although many Americans have never eaten saffron, the United States imported 25 tons of these substances in 2013 and 46 tons in 2016. You should know that saffron has good resistance to cold weather, so with these interpretations, if we cover the state of Vermont with a layer of plastic, you will have the same situation as we have in Iran.
About Ana Qayen saffron
Many people are looking for a place where they can buy saffron. We are a supplier of Iranian saffron and if you want to buy saffron, you have come to the right place. Our saffron is harvested from the city of Qayen in Iran, one of the most famous cities for the quality of saffron. This city is known as the city of saffron in Iran.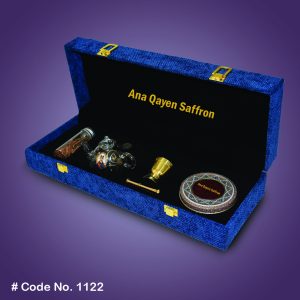 To buy saffron online, you may visit our Buy Iranian saffron page.
We also have another branch in Lyon, France, which makes it very easy for you to order in Europe. For information on the exact price of saffron, you can contact us through the Contact us page or WhatsApp.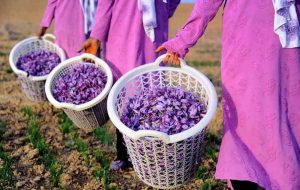 When you want to buy saffron, you should be sure about the quality of the saffron that you are buying. Our saffron has got a European certificate from SAI CHIMIE lab which is one of the most famous labs in Europe.
Also, our saffron is packaged in different and luxurious packages. You can see our different packing below. You can buy saffron with these packages in our online shop.
You can also find us on social media via Instagram, Facebook, Linkedin, Pinterest, and Youtube.