Today, saffron is known as a plant that has been used all over the world. But to know its properties and types, it is better to get acquainted with the anatomy of this colorful plant before buying saffron and consuming it.
To understand saffron and its properties, it is good to first examine its appearance. You can see that the red stigmas of the saffron flower are located among its purple petals, and if your hand touches it, its fragrance will remain for several days.
Saffron is a plant that grows through saffron bulbs. After flowering, you will encounter a purple flower with 6 beautiful petals that protect the 3 red stigmas. These three red stigmas are the same delicious substance that is prepared with great effort.
Importing saffron
Before importing saffron, you should know the types of saffron. There are different types of saffron. We can categorize the saffron into 5 different types.
They are: Negin, Sargol, Pushal, Dasteh (Bunch in English) and Konj or white.
For importing saffron, you must be familiar with these 5 types. Because since the plant is very valuable and is the most expensive spice in the world, there are many cheaters in this business.
1) Negin saffron: In Negin saffron, there is no curvature of saffron strings and the branches are separate and completely red. Also, the percentage of safranal and crocin has its highest amount and has a very high color and aroma compared to other types of saffron.
2) Sargol saffron: There is no yellowing and saffron whiteness (root) in Sargol saffron and it is the most widely used type of saffron in Iran's market.
3) Pushal saffron: Pushal saffron is a saffron that has red stigmas with some cream (root).
4) Dasteh: In this type of saffron, saffron stigmas are dried by stacking them together.
5) Konj or white saffron: The white part of saffron that is at the end of the saffron stigma and is called saffron root.
Iranian saffron is the most famous saffron in the world and 90% of the world's saffron is produced in Iran. Saffron grown in Iran is one of the best saffron in the world and has many customers from all over the world. We send saffron to many countries all around the world.
Many people from all over the world are looking for Iranian saffron and importing saffron to their country for sale or personal use.
If you want to buy saffron from Iran, don't hesitate to contact Ana Qayen international Company. You can also contact our agency in France via landline and WhatsApp.
If you want to be our agent in Europe, please visit Be our agent page on this website.
Tel:
Iran:+98 912 748 7250
France:+33 7 50 04 29 23
Email: info@anasaffron.com
Importing saffron from Dubai
The UAE is one of the largest buyers of Iranian saffron. The price of saffron in the UAE is several times the price in Iran.
Determining the price of saffron depends on the type, quality, packaging of saffron and also the agreement between the seller and the buyer.
It should be mentioned that nearly all the importers in Dubai bring saffron from Iran.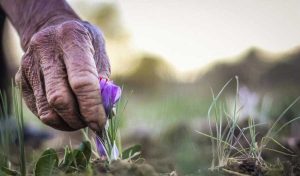 Conditions for importing saffron
About 90% of the world's saffron is produced by Iran, which is why Iran is the first exporter of saffron in the world. One of the easiest and least expensive types of saffron exports to Turkey is the export of luggage.
Because it does not require a business card and licenses and legal and customs procedures, and you can easily, take it to Turkey and sell it there by putting it inside the luggage and certain amount of saffron to the country. Also, in this method, there is no need to provide export currencies. For this reason, to avoid these steps, some people prefer to export in the form of luggage.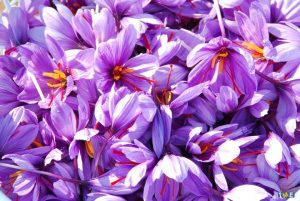 However, you should also be aware that this method is sometimes risky if the amount of saffron is high. So try to take maximum 300 grams with yourself.
Saffron packaging
As you can see in the pictures below, we offer many types of packaging.  In the following you can see the types of our packaging.
Do you give the lab results of your saffron to the customers ?
As mentioned above, there are many cheaters in this business who may try to deceive you. But there is no need to worry when you buy from reputable companies.
because the moisture, color strength, aroma and picrocin (which shows the bitterness of saffron) are known in the laboratory test results.
You can see one of our lab results in the image below.