Saffron kashmiri lamb
In this paper, we will review a delicious India food – "Saffron kashmiri Lamb". So let's begin.
Ingredients of saffron kashmiri lamb :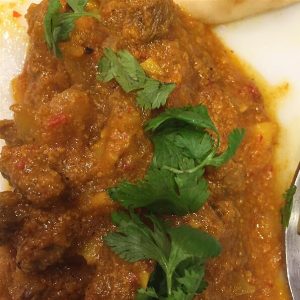 Recipe of saffron kashmiri lamb :
To make saffron kashmiri lamb, In the first you must place garam masala, red chiles, green chiles, cumin seeds, , ginger, garlic, , and tomatoes into a blender and pulse it for several times to chop after that blend into a smooth paste.
Heat vegetable oil in a Dutch oven with medium heat. Then stir the onion; cook it and stir it about 5 minutes until the onion has softened and turned translucent. Reduce heat to medium-low, and continue to cook and stir 10 to 15 minutes more, until the onion is very tender and golden brown.
Stir the spice paste into the onion and cook and stir about 3 minutes until the oil separates from the mixture.
Stir in lamb pieces and salt. Cook, stirring frequently over medium-high heat about 8 minutes, until the lamb pieces are browned on all sides.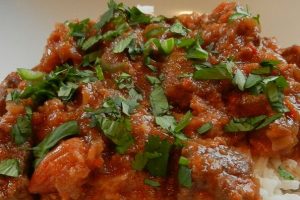 Mix it in saffron, yogurt, and blanched almonds until they are well combined.
Reduce the heat to low and simmer, cover it about 1 hour until the meat is tender and the gravy is thick.
Garnish the curry with chopped cilantro before serving.
That's it ! hope you enjoy it.
We offer the best Iranian saffron (Super Negin) with high quality. To purchase our product you may visit this page. It is worth mentioning that our saffron has passed SAI CHIMIE standard tests.
You can also follow our Instagram or Facebook pages for further information on saffron.
And check our other articles on our website .
Also visit our Arabic website for purchase in Arab countries.
You may find these articles useful.
Recipe of saffron digche (Iranian food)
Properties of saffron for hair
The effect of saffron tea on brain function
Strengthen the memory with saffron
How to make saffron Sholeh zard
Recipe of saffron chicken kebab