In this article, we will talk about the price of saffron in Baghdad
Saffron price in Baghdad
The price of saffron in Baghdad depends on different factors. Everyone knows that the price of saffron is not fixed and is constantly changing, and there are also different types of prices depending on the type of saffron.
So one of the price criteria of saffron is the type of saffron.
There are 5 different types of saffron, each of which has different prices.
If you are unfamiliar with these 5 types, we strongly recommend that you familiarize yourself with them first and then buy. Since saffron is a precious spice and is in great demand, there are many fraudsters in this business who want to trick you and sell counterfeit saffron. So we suggest you to know the types of saffron so as not to be deceived by these fraudsters.

Saffron in Baghdad
There are 5 types of saffron in Baghdad, which are: Negin, Sargol, Pushal, Dasteh, Konj.
In the following, we will give a brief explanation about these 5 types.
Negin
In the Negin saffron, the farmer must separate the thick strands of red stigmas. After separating these strings, it is called Super Negin. Super Negin saffron is usually used by various companies for export to other countries and in the Iranian market, this saffron is rarely found. Super Negin saffron has the best shape and color compared to other types of saffron. Our company (Ana Qayen) uses this type of saffron for export. The total color of this saffron is between 230 and 270 units.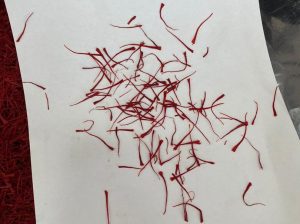 Sargol saffron
In Sargol saffron, the farmer has to cut the red part above the stigma. When he separates that part, we call it Sargol saffron. In the Iranian market, Sargol saffron is common and almost all domestic sellers sell this type of saffron. The total color of saffron is numerically between 210 and 260 units, which is slightly less than Super Negin saffron.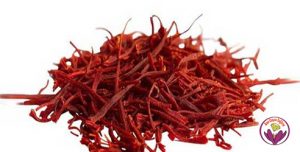 Pushal saffron
In Pushal saffron, the farmer has to cut the stigma from the bottom of the red part.  In this type of saffron, you will see a string that is yellowish, which is a sign of Pushal saffron. This type of saffron is more common in India. Also, the color of this type of saffron is between 170 to 250 units.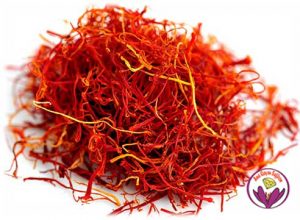 Dasteh saffron (in English Bunch)
The main string of saffron is called "Dasteh" or "Dokhtar-Pitch". For bunch saffron, the farmer must separate the saffron strands from the petals, dry them and put them together. This type of saffron is considered as 4th grade saffron. Also, the color of this type is 120 to 150 units.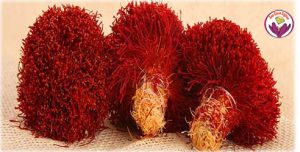 Konj or white saffron
In Iran, saffron is called Konj saffron when the rhizome is out of bunch and only the root or part is left white. This part has more perfume, but the red part has more valuable ingredients.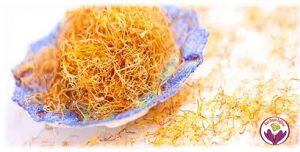 According to what was mentioned before, you can see different types of saffron in the picture below.
Saffron exports to Baghdad
Iran and Iraq are neighbors and have a lot of land borders. This neighborhood has caused the people of Iraq and Iran to make many pilgrimage and tourist trips to their neighboring country.
These many trips have made the Iraqi people to fall in love with Iranian saffron. And many people take saffron from Khorasan Iran as a souvenir from Iran.
In Iraq, Iranian saffron is sold under Iranian brands. Iraqi tourists are interested in Iranian saffron, and Baghdad and Iraq are one of the largest importers of Iranian saffron.
The people of Baghdad and Iraq use Iranian saffron for various purposes.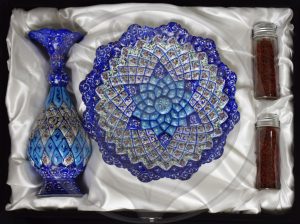 Saffron price in Baghdad 2021
If you want to buy saffron, you can contact us for the price of saffron in Baghdad.
Our main office is located in Qayen, Iran. Our company also has a branch in Lyon, France, and if you want to order in Europe, you can easily contact our representative in Lyon via WhatsApp and register your order.
It is also worth mentioning that you have no restrictions on ordering and you can order as much as you want; Since our main office is in Qayen, we can supply 1 ton of saffron per month.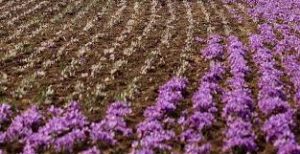 Do you give saffron with lab results?
If you buy saffron from our companies, you do not need to worry about the quality of saffron. Because the moisture, strength of color, aroma, and picrocin (which shows the bitterness of saffron) are all determined in the lab results. You can see one of our lab results.
You may find these articles useful.
How to Use Saffron | Ways to consume saffron
The price of saffron in Jordan
Luxury Iranian Negin Saffron, First Class, Super