Where to buy saffron in Russia?
Have you ever wondered where to buy saffron in Russia? And you also know that you cannot trust saffron sellers in Russia due to the preciousness of this spice. Don't worry, we will answer your questions in this article and also talk about the price of saffron in Russia and also saffron in Russia in detail.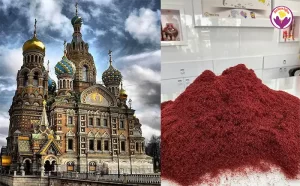 Buy saffron in Russia
Since saffron spice is very precious and little known in some countries, this issue is different in Russia. Due to Russia's closeness to Iran and commercial and political relations with Iran, this product has become known in this country
If you live in Russia, but cannot distinguish the original saffron from fake saffron, or you are planning to buy saffron in Russia, don't worry, we are with you, you can quickly enter our site and find our saffron in different and luxurious packages in weight.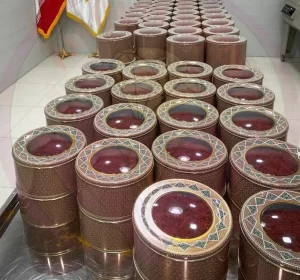 In addition to saffron in bulk in Russia, we also offer saffron in very stylish packages suitable for gifts for your loved ones. We definitely recommend that you visit the Buy saffron online page. You can also see the price of saffron on the Iranian saffron price page.
Our saffron products are packaged in different types that you can prepare these products for yourself or your friends according to your taste. Iran is the largest producer of saffron in the world and the best quality saffron in the world also belongs to Iran.
Saffron in Russia
Iran exports its saffron to most countries in the world, including Russia, China, Nigeria, Qatar, and others countries. Also, you probably know that saffron root is very useful for some diseases, such as liver problems, and jaundice, as well as calming the nerves, and the good news is that you can get saffron root through our site.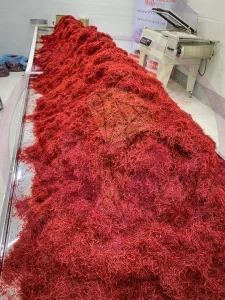 Saffron in Russia has many fans due to its unique color and smell, but we must note that you should never expose saffron directly to sunlight because it will reduce the color of saffron and also reduce quality of saffron. It will no longer give its special color and smell, and keep saffron away from insects so that they are not harmed. Iran is the largest exporter of saffron in the world.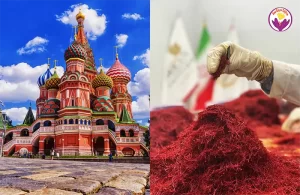 Since it was said in other explanations, Russia is well familiar with this product due to its proximity and commercial and political relations with Iran, and since the trade of this product is very profitable, it has caused some farmers to cultivate this product in greenhouses, but greenhouse saffron It does not have the ability to compete with Iranian saffron, including the saffron of Qaen city.
This has caused fraud and the sale of fake saffron instead of original saffron. You can enter our site and buy authentic Iranian saffron.
Saffron price in Russia
Due to the increase in imports and the increase in demand for saffron, it is not possible to accurately state the price of this product, the saffron price in Russia is constantly fluctuating, but don't worry. You can get the exact price of saffron in Russia by contacting our experts.
You can also put your number in the form below so that our experts can contact you.
Now, since some sellers sell fake saffron to people due to the value of this product, how can we tell the difference between real saffron and fake saffron?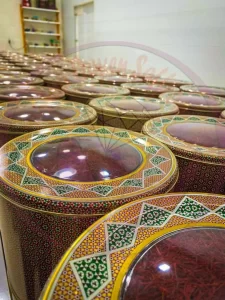 Don't worry, we are here to guide you. There are ways to know real saffron from fake saffron. For example, the taste of saffron is bitter, but it has a sweet aroma and a very pleasant smell. If you need more information to distinguish original saffron from fake, enter our site and contact us.
Price of saffron in Russia
The price of Super Nagin saffron, which has good color and aroma, is around 2000 dollars. These prices are due to price fluctuations, and if you are looking for the updated price of saffron, you should contact us.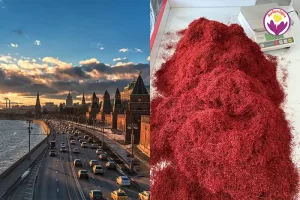 If you are looking to buy saffron in Russia in retail, we have no problem supplying it. The price of each gram of super precious saffron in Russia is 3 dollars. This price is also not exact and is likely to change.
Also, the prices are listed in the table below.
| | |
| --- | --- |
| Price of saffron per gram in Russia | 3 dollars |
| The price of a kilo of saffron in Russia | $ 2,000 |
Supplier of saffron in Russia
Ana Qayen saffron is one of the suppliers of saffron in Russia, so don't worry about buying original saffron in Russia, we are by your side. There is no limit to the size of your order. You can order up to one ton of saffron per month.
For example, in the video below, we sent 150 kilos of Iranian saffron to one of our customers.
You can easily order Qaynat saffron, which is one of the most famous Iranian saffron in the world, in bulk and in parts. Our saffrons have the international certificate of SAI CHIMIE, which is one of the most famous laboratories in Europe. We can export saffron in bulk to different countries of the world without any problem.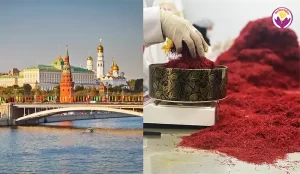 You can also hear about saffron in Russia in the voice below.
About Ana Qayen in Russia
We are a supplier of Iranian saffron and we supply saffron from the best fields of saffron in Iran. It should be mentioned that nearly 90 percent of the world's saffron is produced in Iran. We have also an agency in Lyon, France and you can also buy our saffron in Europe.
Apart from saffron, we also supply other products from Iran including pistachio, rosebuds, Mazafati Date, and barberry. If you want to buy any type of product from Iran, we can supply you. You may contact us via the Contact us page or WhatsApp. Also, you may see our different saffron packaging on our Buy saffron online page.
When you want to buy saffron in bulk, you should be sure about the quality of the saffron that you are buying. Our saffron has got a European certificate from SAI CHIMIE lab which is one of the most famous labs in Europe.
Also, our saffron is packaged in different and luxurious packages. You can see our different packing below. You can buy saffron in bulk with these packages in our online shop. You can also find us on social media via Instagram, Facebook, Linkedin, Pinterest, and Youtube. In the following, you can see our different packaging of saffron.