Storage of saffron
Saffron is the most expensive spice in the world, so you should be very careful when storing it.
What makes saffron precious is that it gives a special flavor to food and if this pleasant aroma disappears due to improper storage, it no longer makes sense to add it to food.
Familiarity with the best way for saffron storage helps maintain its freshness, taste, and aroma for a long time. This spice is very sensitive to light, that's why we harvest it before sunrise. If saffron is exposed to light, it may lose its flavor.
For information on the properties of saffron during pregnancy, you can refer to the article on the Benefits of saffron for pregnant women.
How to store saffron
There are several ways to preserve saffron, which we will discuss below:
Drying the saffron
The first step in preserving fresh saffron is to dry the saffron strands. The process of drying saffron is very simple:
Wrap the saffron branches in a paper towel.
Place them in a warm, dry place.
A week later, pour them into a suitable container.
Use the right container. Also, it is better that saffron is stored in a container whose lid is tight.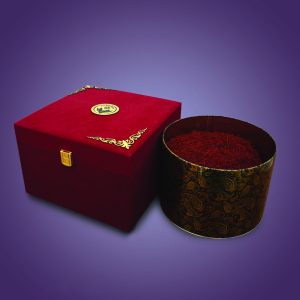 The goal is to protect this spice from the flow of air. A proper container for storing saffron should prevent the entry of outside air and keep the minimum possible air inside. Store saffron in the smallest container available to minimize the amount of incoming air that comes in contact with the spice.
Using a small container makes it easy to extract the amount of saffron you need and close the container quickly. Gradually transfer the saffron to a smaller container as the saffron decreases.
Keep saffron away from light
As mentioned, saffron is extremely sensitive to light. This sensitivity is so great that determines when it is harvested. This spice loses its aroma and color if exposed to high light.
One way to store saffron at home is to put it in a container that does not let light into it. Another way is to first wrap the saffron in aluminum foil and then put it in a container. The aluminum foil protects saffron from light and air.
Put the saffron in a suitable cabinet
Put the saffron that you have poured in a suitable container in the cabinet. It is better to have wooden cabinets because metal cabinets heat up during the summer. The best place to store saffron is in a dark and cool place that no light can penetrate, whether natural or artificial.
Storing saffron in the refrigerator is one of the common mistakes because the original saffron absorbs moisture after it has been stored in the refrigerator. If you keep saffron in the refrigerator, just take the amount you use out of the container and put the container in the refrigerator immediately to lose less moisture.
Of course, the type of container you choose to store saffron is also effective in determining its storage location. If your container is transparent and you have not wrapped the saffron in foil, you can protect it by placing the container in a closed cabinet. It is best not to allow your spices to be exposed to heat before use.
Pay attention to the temperature of saffron storage
It is best to store saffron at a temperature below 20 degrees Celsius, but storing saffron in the refrigerator is also not recommended. As mentioned, the problem with keeping saffron in the refrigerator is that it absorbs moisture when you take it out of the refrigerator.
This temperature change can cause many problems for saffron, including making it difficult to separate the strands from each other.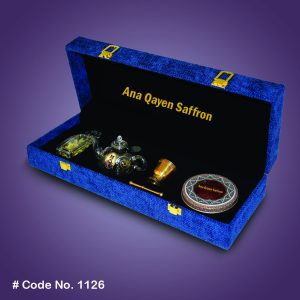 How long does saffron last?
To prevent saffron from being exposed to light and air, it is better to wrap its strands in aluminum foil and then pour it into a very small container so that there is little airflow in it. No matter how well packaged and stored saffron is, it is better to consume it within two years.
Saffron price in Malaysia 2022
The price of saffron in Uruguay 2022
The price of a kilo of saffron in Brazil
The Price of Saffron in Argentina (2022)
Saffron wholesale suppliers in the USA (2022)
The price of a kilo of Negin saffron 2022
Saffron wholesale suppliers in Canada (2022)
About Ana Qayen saffron
Many people are looking for a place where they can buy saffron. We are a supplier of Iranian saffron and if you want to buy saffron, you have come to the right place. Our saffron is harvested from the city of Qayen in Iran which is one of the most famous cities for the quality of saffron. This city is known as the city of saffron in Iran.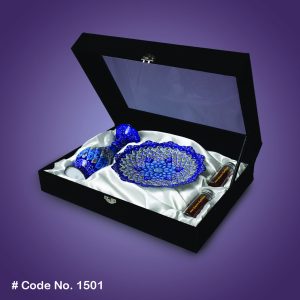 To buy saffron online, you may visit our Buy Iranian saffron page.
We also have another branch in Lyon, France, which makes it very easy for you to order in Europe. For information on the exact price of saffron, you can contact us through the Contact us page or WhatsApp.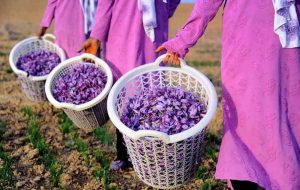 When you want to buy saffron, you should be sure about the quality of the saffron that you are buying. Our saffron has got a European certificate from SAI CHIMIE lab which is one of the most famous labs in Europe.
Also, our saffron is packaged in different and luxurious packages. You can see our different packing below. You can buy saffron with these packages in our online shop.
You can also find us on social media via Instagram, Facebook, Linkedin, Pinterest, and Youtube.