Properties of saffron for hair
Saffron is a well-known spice that has many uses in cooking (especially Iranian cuisine). But in addition to the use of saffron in cooking, it should also be noted that another use of saffron in the world is the use of this valuable spice in the field of health and beauty.
Many of the medicines used in the world have saffron, for example, the saffron mask is wonderful. The properties of saffron are numerous due to the presence of various antioxidants in its composition, and in this article, we intend to acquaint you with the method of consuming saffron to strengthen hair and its growth.
In this paper, we will review the Properties of saffron for hair.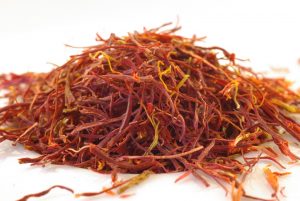 Properties of saffron for hair
Hair loss is a condition in which the hair becomes abnormally thin or completely detached from the roots attached to the body. In other words, when you are washing your hair in the bathroom, you suddenly notice that a lot of hair is separated from your head and is on your hands. Or consider a time when you feel that your hair no longer has the freshness of the past, or that its sex is thinner than before and you need to strengthen it.
Of course, it should be noted that usually loss of 60 to 100 hairs per day will be normal, but loss of more than 100 hairs per day will require care and treatment. Hair loss can be both temporary and permanent. But in both cases, it can be treated with herbal remedies. In this section, we are going to introduce simple methods to strengthen your hair, which can be easily done at home, and over time, you will realize the amazing results of these methods.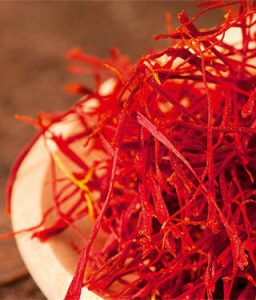 How to use saffron for hair
Original saffron (you can learn more about original saffron in the section on methods for detecting original saffron) can fight hair loss due to the large amount of antioxidants in its composition. Using saffron for hair can repair hair follicles and promote hair growth. Saffron is a home remedy for hair loss.
Dip a few drops of saffron in a little milk and let the milk absorb the color and smell of the saffron completely, then add a little licorice powder and mix well to make a soft paste. Apply this paste on the desired area for a few minutes, then gently rinse it with water.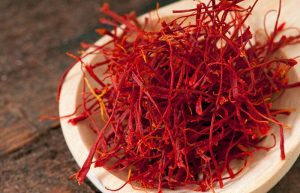 We offer the best Iranian saffron (Super Negin) with high quality. To purchase our product you may visit this page. It is worth mentioning that our saffron has passed SAI CHIMIE standard tests.
You can also follow our Instagram or Facebook pages for further information on saffron.
And check our other articles on our website .
Also visit our Arabic website for purchase in Arab countries.
You may find these articles useful.
Delicious saffron kashmiri lamb
Recipe of saffron digche (Iranian food)
The effect of saffron tea on brain function
Strengthen the memory with saffron
How to make saffron Sholeh zard
Recipe of saffron chicken kebab