Saffron tea benefits
Saffron is known as the most expensive plant in the world, a medicinal plant that grows in our country and is also called "red gold". It is used in spices, dyes, pharmaceuticals, cosmetics, and medicine. In ancient times, the Romans used it as a perfume, while the Chinese again used saffron tea for medicinal purposes. In this paper, we will discuss the properties of saffron tea.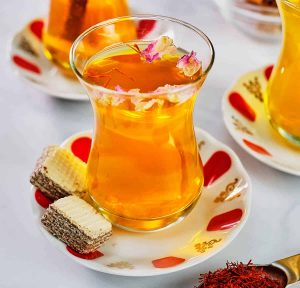 Saffron contains calcium, copper, iron, magnesium, manganese, phosphorus, selenium, and zinc and also contains electrolytes (sodium and potassium). Vitamin A, vitamin C, and vitamins such as folic acid, niacin, pyridoxine, and riboflavin are very common vitamins and proteins, and carbohydrates.
Saffron tea
Saffron tea is good for women who have problems with menstruation. Abnormal periods are something that some women have problems with, and saffron tea is one of the suggestions, but women who are pregnant should not use it because it may rarely cause abortion.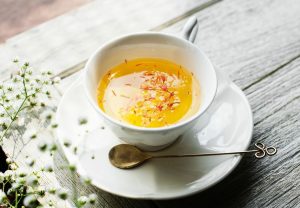 Depression:
Saffron tea has been proven to be as beneficial as some antidepressants. It has beneficial effects on the nerves and is a very powerful sedative, and the good thing about saffron tea is that it is a natural tea, meaning its soothing qualities occurs naturally and regular consumption of tea can prevent depression.
Saffron tea has been known for many years and gives people a feeling of happiness. However, this is now only because the evidence has already been reviewed and documented to show that it may actually be used as an antidepressant.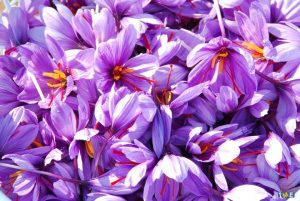 Anticancer:
The golden color of saffron tea originates from Crocin, which is a chemical component in flowers and is full of antioxidants. Crocin has powerful anti-cancer effects against a wide range of cancers.
The flavonoids in Crocin inhibit cancer cells and may shrink tumor cells. Carotenoids, natural pigments that produce the yellow color in saffron and protect the body from disease, stress, and viruses. Saffron tea is easy to prepare.
Use three saffron strands or less, soak in hot water and keep for at least 20 minutes. Add cinnamon to reduce the bitterness of saffron.
To buy pure Iranian saffron for saffron tea, you may visit our Buy saffron page.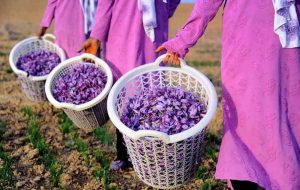 Heart disease:
Saffron tea has components that reduce cholesterol in the arteries. This is an important advantage for saffron because the production of cholesterol in the arteries increases heart disease. It effectively dilutes the blood and makes it possible to clean it in this way. If saffron tea is used regularly, heart attacks will be less.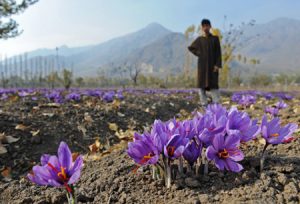 stomachache:
Saffron tea reduces stomach pain. It has been found that pain in mild and severe cases and regular consumption help prevent the onset of such diseases and may also help relieve breast cancer as it can be used to reduce vomiting. So it acts as a stimulant that can help soothe the abdomen, chest, and throat. This is especially ideal for children because it keeps them healthy.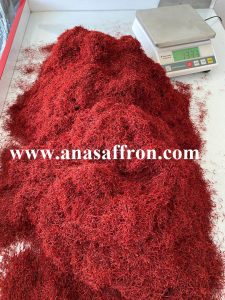 High blood pressure:
We mentioned that saffron tea is useful for lowering blood pressure. Crocetin is a compound that works to lower blood pressure, and saffron leaves contain this compound. Frequent consumption of saffron maintains the problem of high blood pressure.
Tonic for sexual instincts:
Saffron tea strengthens sexual instincts and the leaves are considered tall in a way that everyone can remember. This spice helps with ejaculation and sexual desire.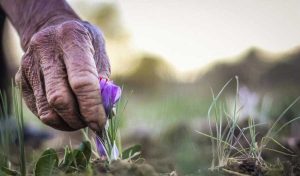 Vision protection:
Saffron tea has the potential to reduce poor eyesight; Saffron has the ability to protect vision cells due to the content of fatty acids. When saffron is consumed daily, the amount of fatty acids becomes harder. Protect your eyes by drinking a cup of saffron tea daily.
Respiratory diseases and colds:
As a spice, saffron helps cleanse the lungs. When you have a respiratory illness or cold, the lungs become inflamed. Eating saffron can clear sputum from the lungs and help it heal faster. Saffron also helps reduce swelling and clean the airways.
Upgrade memory:
Saffron contains two chemicals, crocin, and crocetin, which researchers believe can help with learning and memory function.
Natural housing:
Saffron helps relieve nausea and treat diseases such as wounds, constipation, and bloating, and helps heal injuries and bruises on the body, and relieves muscle pain.
Saffron and ginger tea
Saffron and ginger tea is a type of saffron tea. In the following, we will review how to prepare saffron and ginger tea
How to prepare ginger and saffron tea:
Ingredients:
Saffron: Several powdered strands
A glass of water
Some grated ginger
Honey: Two teaspoons
Grinded cinnamon as needed
Recipe:
Pour water into a teapot and let it boil. (Teapot, preferably Chinese)
Add honey, ginger, and ground cinnamon.
Now pour the powdered saffron, close the lid of the container and let it boil, and brew for 15 to 20 minutes. Buy saffron directly from the farmer.
To buy pure Iranian saffron for saffron tea, you may visit our Buy Iranian saffron page.
Drinking saffron tea
Other properties of drinking saffron tea
Research has shown that saffron has great potential in treating diseases such as Alzheimer's and Parkinson's.
Ascorbic acid helps strengthen the immune system by increasing the activity of white blood cells in the body.
Saffron provides energy to the body, increases blood circulation, and thus increases metabolism. Iron is used to treat anemia.
Manganese in saffron helps regulate blood sugar, insulin, and glucose. Therefore, it can prevent type 2 diabetes and play a big role in reducing its effects.
You can buy pure Iranian saffron on our Buying saffron page.
About Ana Qayen saffron
Ana Qayen saffron supplies saffron from Iran. We are a supplier of pure Iranian saffron. Our saffron is harvested from the city of Qayen in Iran.
We also have another branch in Lyon, France, which makes it very easy for you to order in Europe. For information on the exact price of saffron, you can contact us through the Contact us page or WhatsApp.
Also, our saffron is packaged in different and luxury packages. You can see our different packing below.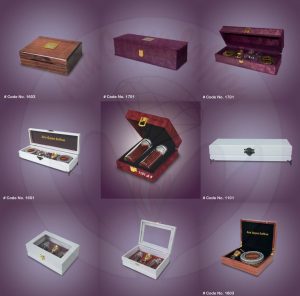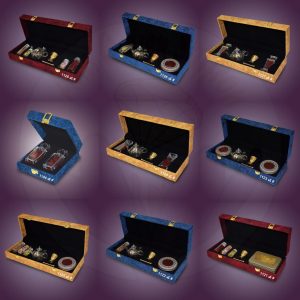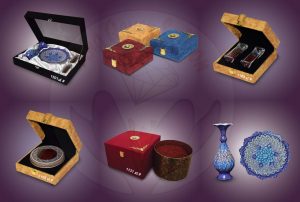 You may find these articles useful.
Premium saffron boxes for sale 2022
How do I know the original saffron
Luxurious Velvet Saffron Boxes