In this article, we will review some effects of saffron on heart.
Among the properties of saffron and its most important benefits for the heart, we can mention its unique effect on the heart and arteries, and especially the treatment of heart problems and diseases.
The effect of saffron on heart
The effects of saffron on heart health
In a research on rats, they were given saffron for 7 days. They researchers came to this conclusions that those who got higher dosages of saffron had lower resting heart rate.
The traditional medicines in Iran recommend that most heart patients add a small amount of saffron to their diet until it becomes colored to guide the drug to the heart, brain, and liver. They quote Bu Ali Sina (Ibn Sina) to give heart medications to patients with saffron, that is, foods prepared for heart patients should contain some saffron.
Abu Ali Sina has stated that along with heart drugs, some saffron should be prescribed to patients to improve the general condition of patients, because saffron guides and takes care of the delivery of the drug to the heart well, and as a result, the effect of the drug on the heart increases.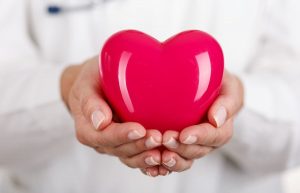 Heart attack reduction by using saffron
The safranal in saffron (that is responsible for aroma power of saffron) on the one hand reduces the risk of heart attack and on the other hand prevents heart attack.
According to studies, Crocin in saffron prevents the increase of cholesterol, triglycerides and harmful fats in the blood and their accumulation in the body's arteries. By preventing the accumulation of these substances in the arteries, the incidence of heart attack in people decreases. Obstruction of the arteries of the heart is a serious problem for many people. So the heart and blood vessels must be cleansed. Saffron is a herbal way to strengthen and eliminate clogged arteries in the heart. In people who have suffered a heart attack, consumption of saffron prevents damage to heart tissue and dead blood.
About Ana Qayen saffron
We are one of the biggest suppliers of the Iranian saffron. We export tons of saffron annually. We also have a company in France (Ana Royal int. Co.) so that our customers can deal with us much easier. Since nearly 90 percent saffron of the world is produced in Iran, we can supply at any amount that you need. In order to buy saffron in bulk, you may visit this page or be in touch with our sale team via WhatsApp.
W also have an Instagram and Facebook page. You can also follow us on other social media like YouTube and Linkedin.
If you are looking for other information on saffron, you may visit this page.
Buying saffron in Tunisia | Saffron price in Tunisia
Saffron in Iraq | Saffron price in Iraq in 2022
Saffron bulk suppliers | saffron wholesale suppliers in 2022
Saffron foods | Delecious foods using saffron
Different types of saffron face masks
The Iranian Pistachio Industry
Where to buy saffron powder near me | All over the world
Saffron buyer in Morocco | Saffron price in Morocco