Halva is a kind of Iranian dessert. In this paper, we we will review the recipe of this delicious Iranian dessert called saffron date halva.
1. Ingredients to make saffron date halva
here is what you are going to need to make Date Halva
wheat flour
rose water
brewed saffron
oil
dates
2. Recipes
First, we sift the flour and roast it in a pot until its color changes, then we add butter or oil to it, the amount of oil is approximately given, do not add all of the oil at once, add it little by little. When all of the flour gets wet it is enough. If you add more, the oil will come out later.
For information on the exact price of saffron, you can check the Iranian saffron price Page or you can contact us via WhatsApp or our Contact us page. Also, you can visit our different packaging of saffron on our Buy saffron online page.
After roasting the flour with a little oil, peel and pit the dates and add them to the mixture, and let it be on a medium flame for a little while to soften the dates. Then add the brewed saffron and rose water.
Then remove from the flame and hit with a Masher until it is completely homogeneous and the flour and dates are completely combined.
You can decorate your meal with Pistachio and Almond slices.
Notice :
For every half a kilo of dates, we need half or two-thirds of a cup of flour. So increase or decrease the amount of flour according to your date's amount.
If it is hard for you to do all of these steps near the flame, you can remove the pot from the flame after roasting and sift it into a bowl. Then add the oil, dates, brewed saffron, and rose water, and pummel with a masher.
You can serve it with a cup of milk and enjoy it.
You can also subscribe to our YouTube channel for further videos.
Full knowledge about saffron plant
How to make Iranian saffron Tahchin
Where is the best saffron grown in Iran?
Prohibitions on the use of saffron during pregnancy
Medicinal properties of saffron
How much saffron are we allowed to eat?
The recipe of a very Delicious dessert with saffron
About Ana Qayen saffron
Many people are looking for a place where they can buy Iranian saffron. We are a supplier of Iranian saffron and if you want to buy saffron in bulk, you have come to the right place. Our saffron is harvested from the city of Qayen in Iran, one of the most famous cities for the quality of saffron. This city is known as the city of saffron in Iran.
To buy saffron in bulk, you may visit our Buy saffron online page. We also have another branch in Lyon, France, which makes it very easy for you to order in Europe. For information on the exact price of saffron, you can contact us through the Contact us page or WhatsApp.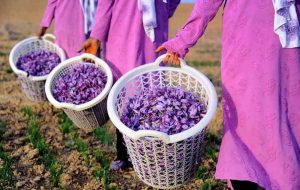 When you want to buy saffron in bulk, you should be sure about the quality of the saffron that you are buying. Our saffron has got a European certificate from SAI CHIMIE lab which is one of the most famous labs in Europe. Also, our saffron is packaged in different and luxurious packages. You can see our different packing below. You can buy saffron in bulk with these packages in our online shop.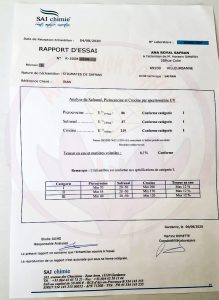 You can also find us on social media via Instagram, Facebook, Linkedin, Pinterest, and Youtube. In the following, you can see our different packaging of saffron.